Watchdog Charity Luncheon and Fashion Show

監護者慈善午餐
Watchdog Charity Luncheon and Fashion Show
監護者慈善午餐會暨時裝表演 2019

Date: 28th February, 2019 (Thursday) 
Time: 11:15 am - 3:00 pm 
Venue: Grand Ballroom, Conrad Hong Kong(One Pacific Place, 88 Queensway, HK)
香港金鐘金鐘道88號太古廣場一期香港港麗酒店LL樓宴會廳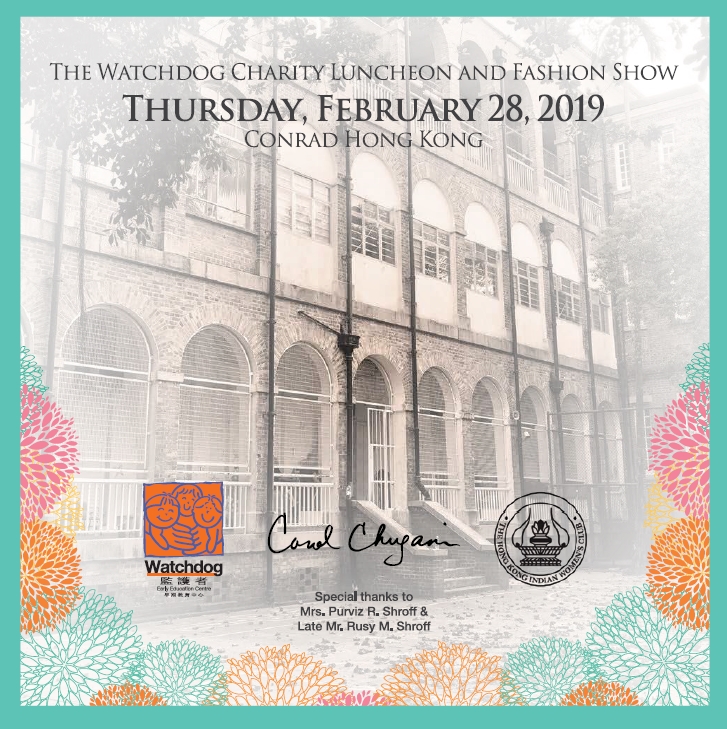 Watchdog Charity Luncheon and Fashion Show 2019 is Watchdog's major fundraising campaign, upon which we rely heavily to provide financial support to sustain the on-going operating costs for our two centres. Our goal is to raise HK$1.5 million through this event, which will help us continue providing the high quality early education and therapy programs for Hong Kong's children with special educational needs. 
The event will offer many wonderful activities including - a luncheon, fashion show by Carol Chugani, a children's performance, a silent auction, raffle draw and scholarship drive. It will also be a great opportunity for you to meet others in the community who want to make a difference.
How to support? 
There are various ways listed below for you to show your support to this meaningful charity event!
Sponsoring a table at our event (Table of 12 seats)
Gold Level Tables

Premier location. 
Guests receive deluxe table prizes.

HK$ 25,000

Silver Level Tables

Prime location. 
Guests receive deluxe table prizes.

HK$ 20,000

Bronze Level Tables

Superior location. 
Guests receive special table prizes.

HK$ 16,000
(Table is also availble to be sold in a group of 2 seats)
Purchasing and help selling raffle tickets ($100 each ticket)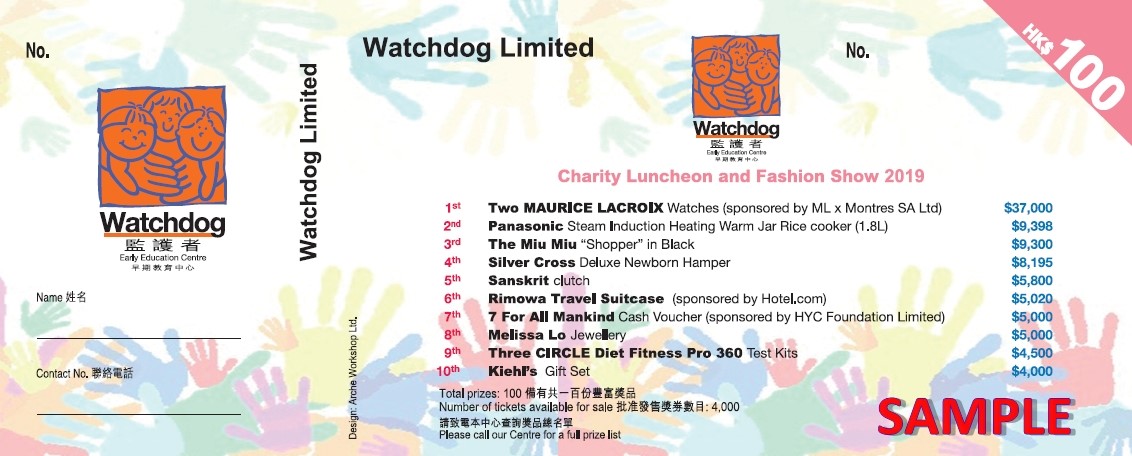 Enquiry
For Reservation or Enquires on purchasing of tables or raffle tickets, please contact:
Acknowledgement